A GOOD TIME WAS HAD BY ALL!
Conference 2014 - Delegates photo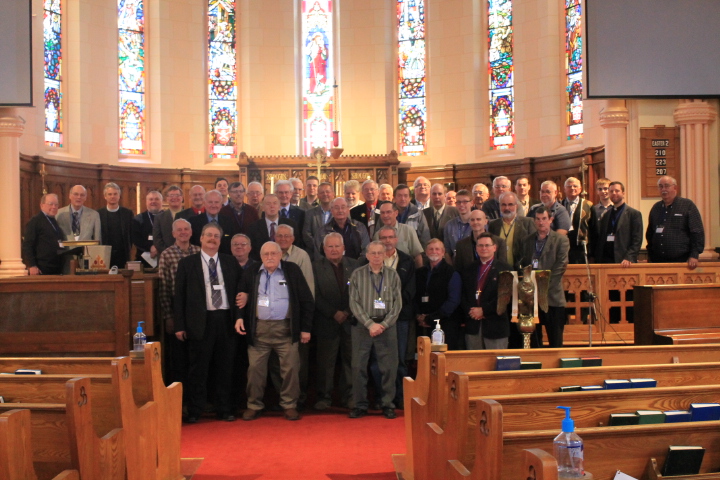 Welcome all Anglican Churchmen
Conference 2014
"Transformational Leadership and Tomorrow's Leaders"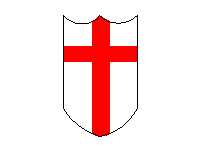 Saturday April 26, 2014
At Church of the Epiphany
Dundas and Wellington - 560 Dundas St.
Woodstock, Ontario
Hosted by the Brotherhood of Anglican Churchmen Church of the Epiphany
Program For the Day
9:00 am Registration/coffee
9:30am Welcome: Brian Pearce
Opening Prayer: Chaplain Rev. Greg Jenkins
First Speaker: Steve Guiler
10:15 am Coffee
10:45 am Second Speaker: John Bell
Discussion
12:00 pm Lunch
1:00 pm Third Speaker: Archbishop Colin Johnson
2:00 pm Coffee/Discussion
2:30 pm Annual General Meeting
3:30 pm Break
3:45 pm Eucharist (Installation of Officers)
Celebrant: The Right Rev. Terrance A. Dance
Officiate: Chaplain Rev. Greg Jenkins
5:30 pm Banquet
Banquet Speaker: The Right Reverend Terrance A. Dance
Note: Registration and presentations will take place in the church proper, which is wheel-chair accessible.
How to find us:

Coming from 401. Take exit #232 Hwy 59 north follow this road to Dundas Street where you will turn left. Find us at the corner of Dundas and Wellington in downtown Woodstock. Additional parking can be found on south side of Peel St. half a block to the west.

Contact Us

Church of the Epiphany
560 Dundas St. Woodstock, ON, Canada, N4S 1C7
Phone: 519-537-3921
Email: [email protected]
Web: http://www.epiphanych.com/
Conference speakers

Archbishop Colin Robert Johnson:

Bishop of Toronto and Metropolitan of the Ecclesiastical Province of Ontario

Archbishop Colin Robert Johnson is the chief pastor of the Diocese of Toronto, with pastoral oversight of 202 parishes.

Archbishop Johnson was elected suffragan bishop on April 23, 2003 and was consecrated on June 21, 2003. He served as the area bishop of Trent-Durham until February 2006. He was elected Diocesan Bishop on June 12, 2004, and installed as the 11th Bishop of Toronto on Sept. 12, 2004.

On Oct. 15, 2009, he was elected Metropolitan (senior bishop) of the Ecclesiastical Province of Ontario. With a reorganization of the Diocese of Moosonee, in Northern Ontario and Quebec, Archbishop Johnson, as Metropolitan, also became the Bishop of Moosonee on January 1, 2014.

Born in 1952, he was educated at the University of Western Ontario and received his Master of Divinity degree from Trinity College in 1977. He was ordained to the priesthood in 1978 and served a number of parishes in the Diocese of Toronto before becoming Executive Assistant to the Diocesan Bishop in 1992 and Archdeacon of York in 1994.

The Right Reverend Terrance A. Dance:

Bishop of Norfolk

The Right Reverend Terrance A. Dance was elected suffragan bishop on March 28, 2009 (Huron) and was consecrated on June 6, 2009 (Huron).

He was educated at the University of Western Ontario, B.A., Huron College, Master of Divinity, Huron University College, Doctor of Divinity (juris dignitatis). He was Deaconed April 26, 1976, Priested May 1, 1977, and served a number of parishes in the Diocese of Huron. Most recent being Rector of Trinity Church, Simcoe 1987 – 2001 and Rector of St. Paul's Cathedral, London 2001 – 2009
Bishop Dance's past Diocesan appointments include as a member of General Synod; member of Provincial Synod; member of the Provincial Synod Executive Committee; Diocesan Council; Chair of Diocesan Executive Staff; Compensation Committee; Imagine Huron Planning Committee; Episcopacy Commission; Diocesan Planning Officer; Anglican Marriage Network; Chair of Sexual Abuse Task Force; Chair of Lay Ministries; Synod Restructuring Committee; Diocesan Youth Task Force; Regional Dean of Norfolk; Canon of The Cathedral Church of Saint Paul; Archdeacon of Brant, Oxford and Norfolk and Dean of Huron. Past community involvement has included time spent as Chaplain of Haldimand-Norfolk Regional Police and as Chaplain Inspector (Western Region) Ontario Provincial Police

Currently Bishop Dance is a member of the National House of Bishops; Provincial House of Bishops; the Anglican Episcopal member of the Joint Anglican Lutheran Commission and on the board of the Anglican Foundation as well as his many diocesan commitments.

Mr. John Bell:

Retired Vice President for Shell Canada

John Bell was born in the North East of England, graduated in Engineering Science from Durham University in Engineering Science and holds additional Masters Degrees in Math's and in Business Administration. Though an engineer by education, early career development and professional accreditation he developed broader business and technical skills in a career of over 40 years, primarily in the Royal Dutch Shell Group. He has held senior leadership positions in a number of Shell operating and corporate organizations. Most significantly, John led Shell's Global Oil and Gas Projects organization (capital spend of $20 bln per annum) in the mid 2000's and led Planning and Strategy for Shell's Oil and Gas Business in the early 2000's. He also led 2 very large corporate performance improvement projects both involving significant organizational transformation.
John's final job in Shell was as VP Shell Canada in Calgary. John has lived and worked in 3 continents and has been exposed to virtually all of the major oil provinces across the globe.

Since retirement John has provided expert input to one of the world's foremost Management Consultants, become active in St James Anglican Church in Paris, given training courses in Business Performance Improvement, is a Director of Brant County Power, is helping a friend start up a business, and has worked hard at his golf handicap. John has been a resident of Canada for the past 6 years.

John is married to Audrey, has one son and one grandson. For the record, his son was married at Epiphany Church, Woodstock by Father Steve Hendry.

Mr. Stephen W. V. Guiler, LLB.:

Assistant Crown Attorney, Woodstock, Ontario; Oxford Designated Youth Crown.

Stephen Guiler is a graduate of the University of Western Ontario and a recipient of the Order of Huron which is awarded by the Bishop of the Diocese of Huron to non-clergy people who have provided outstanding ministry to the Anglican Diocese of Huron. Stephen has served at the parish and Diocesan level and for seven years was the Solicitor for the Anglican Diocese of Huron.

Stephen has had strong community involvement in Norfolk, Brant and Oxford counties on numerous Boards and Committees. He has worked in family violence, victim's services, student and native education speaking on issues of Youth and the Law. He has been a columnist and is a frequent speaker on legal issues.

Currently, Stephen is a member of the Oxford High Risk Review Committee and an instructor in service training to Woodstock Police Services, Oxford OPP Police Foundations Course, Fanshawe College, Woodstock Campus.
Registration Form

Please complete one form per attendee, and remit your completed forms before April 14 2014

Name __________________________________________________

Address: __________________________________________________

City: _____________________________________________________

Postal code ______________

Fee schedule: please tick one

All day including Banquet 50.00 __________

Conference only 20.00 __________

Students all day including Banquet 40.00 __________

Dietary needs: _____________________________________________________

Please make Cheque payable to:

Church of the Epiphany BAC.

Mail To:

BAC Conference 2014
c/o Church of the Epiphany,
560 Dundas St.
Woodstock, Ontario
Canada, N4S 1C7

Please copy this form, fill in and send to address above.
See you at the conference!